Discussion Starter
·
#1
·
Been a long time, still got the Tracer, Mostly as a backup for the DSM. Let's start the Biography.
Starting out. Car was completely lost mechanically.
Story: 1991 Mercury Tracer. 258,xxx miles 35+ MPGs been in the family for almost 17 years now. Got it for free from my dad after it had sat for a few years. After the latest round of Heavy Maintenance (HG and a upper gaskets along with Valve seals), its running just about the best it ever has, so i figured i'd shine it up and take some pics.
Current Mod list.
Intrax Lowering Springs on KYB gr2 shocks. Full swaybar bushing and endlink poly replacements. Free Cold Air intake. Free Front Drilled Disc Brakes. Header-back side exit exhaust, soon to be routed to the rear Via a fartcan of some type. Mazda Mx-3 lower dash and center console swap, with one passenger side Mx-3 seat and Drivers Escort GT seat. Custom Headliner. Battery relocated to the Trunk. Escort GT OEM wheels. One-off Pre 94 (no Airbag) Mx-3 steering wheel swap, Corksport Swaybars Front and rear.
Pics of now. Waiting for a sunny day to get some interior/underhood shots.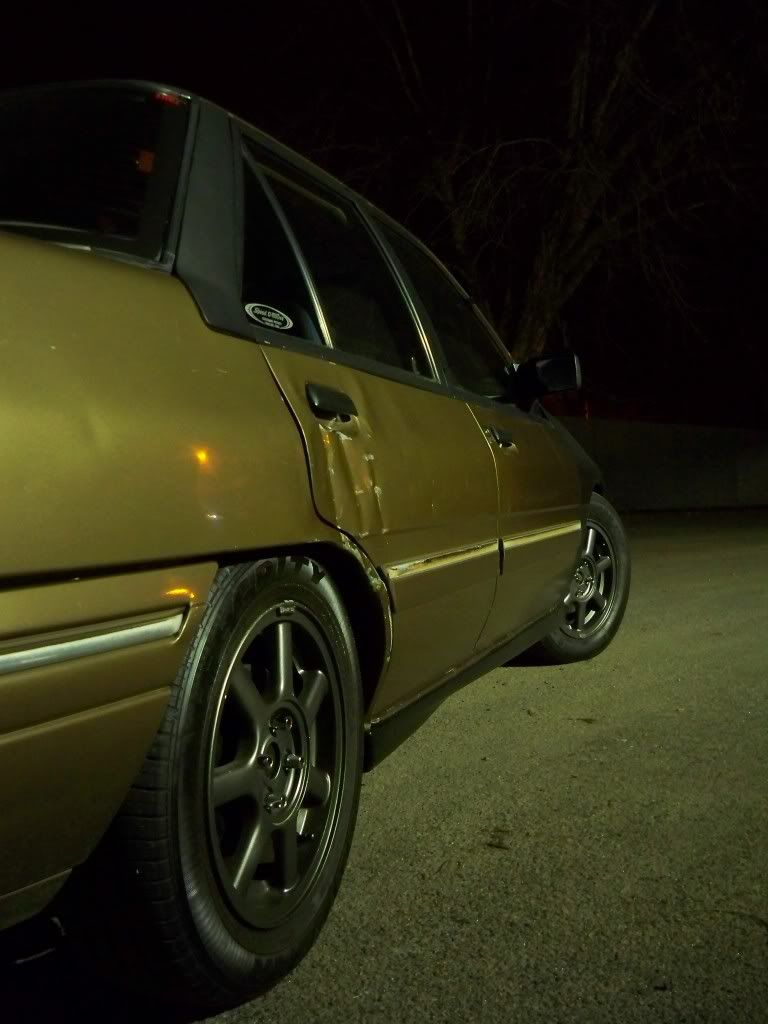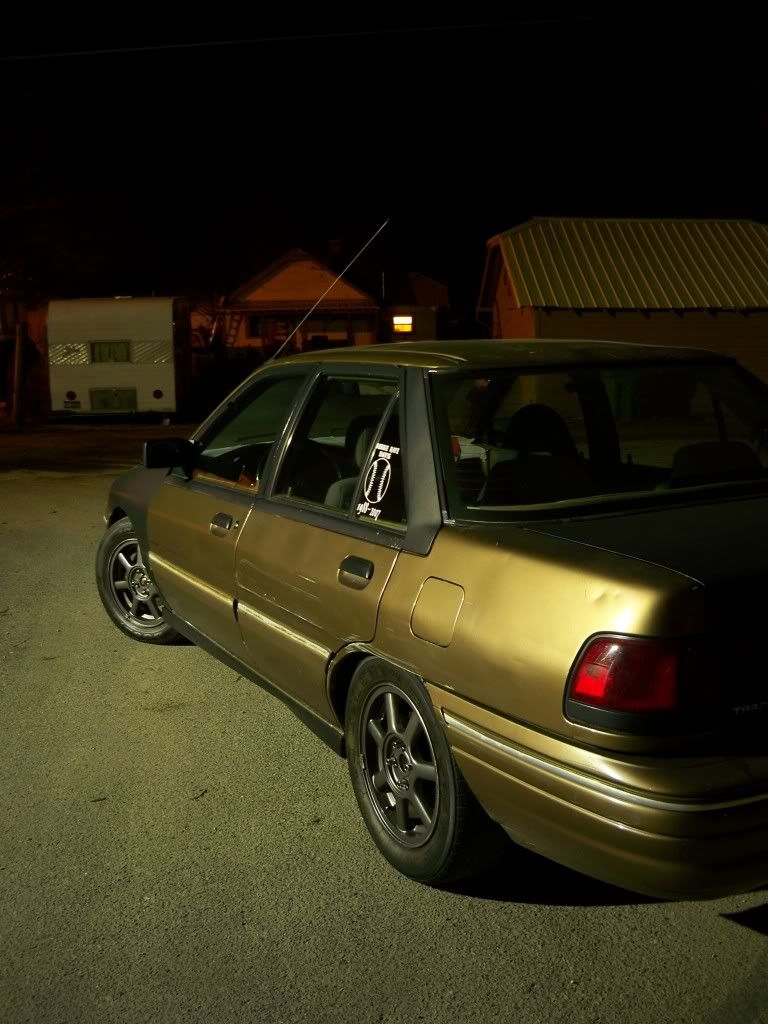 Shots of past setups