Discussion Starter
·
#1
·
So I recently (yesterday) installed brand new H&R sport springs and Tokico S/R struts into my 97 wagon.
I took some pictures comparing them and some springs I nabbed from a zx2 at the junkyard.
Left to right: wagon, zx2, H&R
fronts: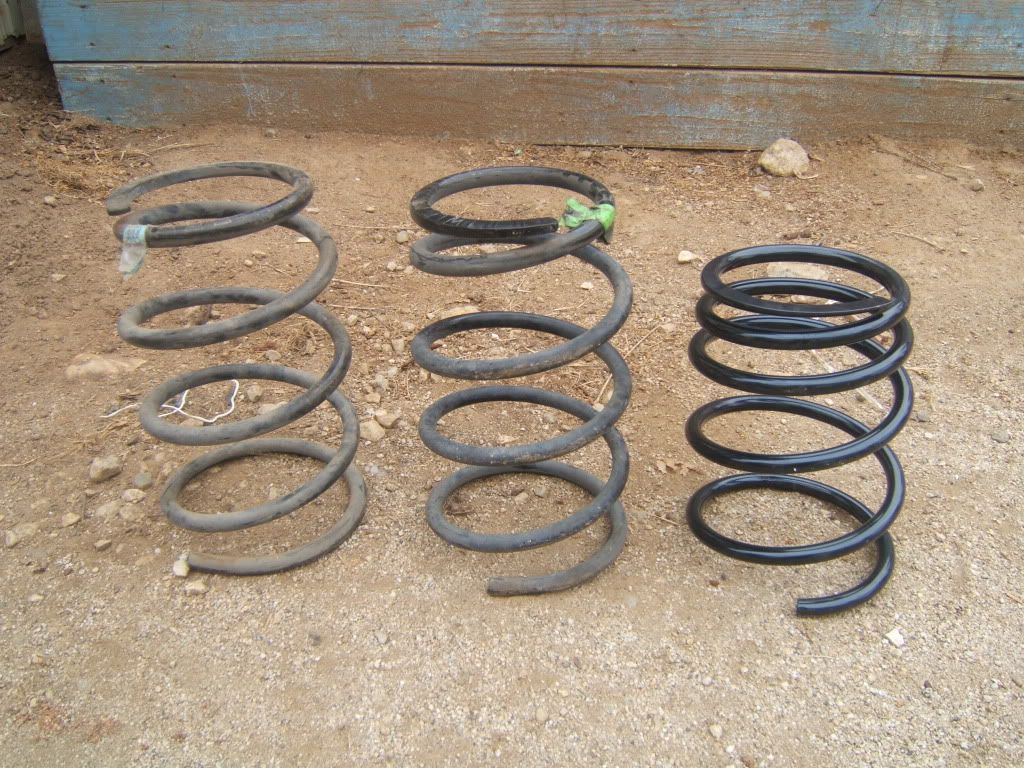 rears: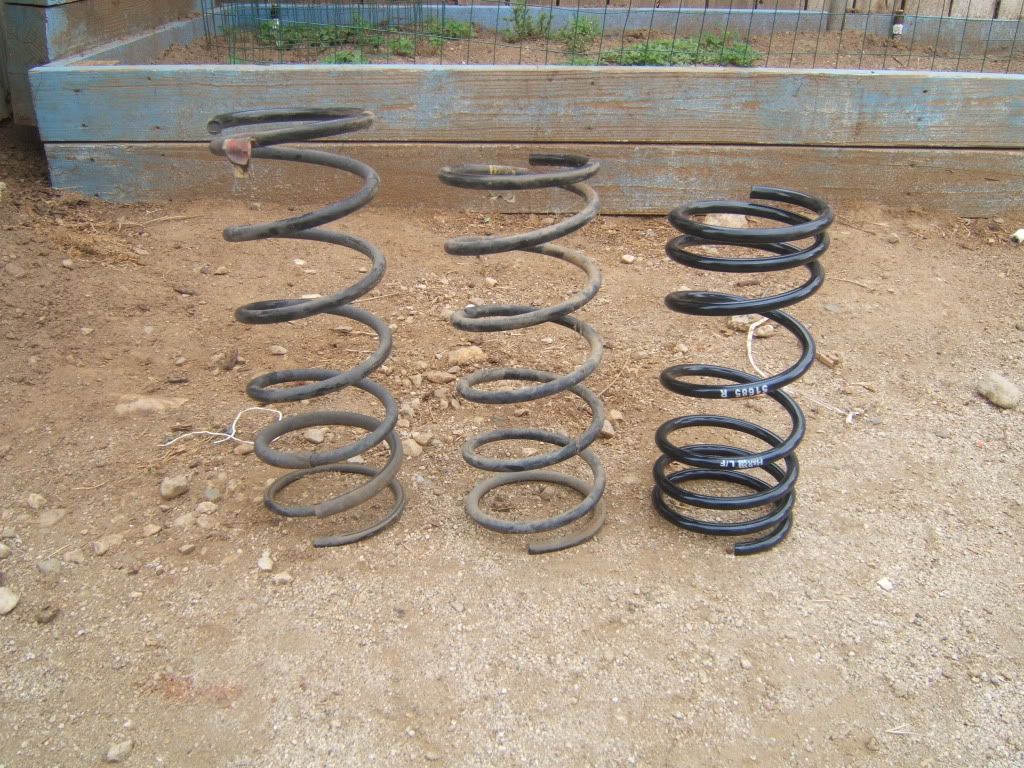 Interestingly, the zx2 fronts have about a quarter more turn then the wagon's.
Also, the wagon's rears are much taller and stiffer then the zx2's. You can't really tell from here, but the wagon's are progressively wound.