Discussion Starter
·
#1
·
ok so apparently i had an account and just never posted up? anyways, some of you will probably recognize me from "ERDTonline" i figured i'd finally post up over here. for those that don't know me or my car, names Tom and i'm from connecticut, maybe theres some others from CT on here? i work in an auto and body shop doing everything from mechanical work to body work. my car isn't crazily done up but its come along way in the 4 years of ownership. it started out bone stock with only 28k on it, pic below for good measure.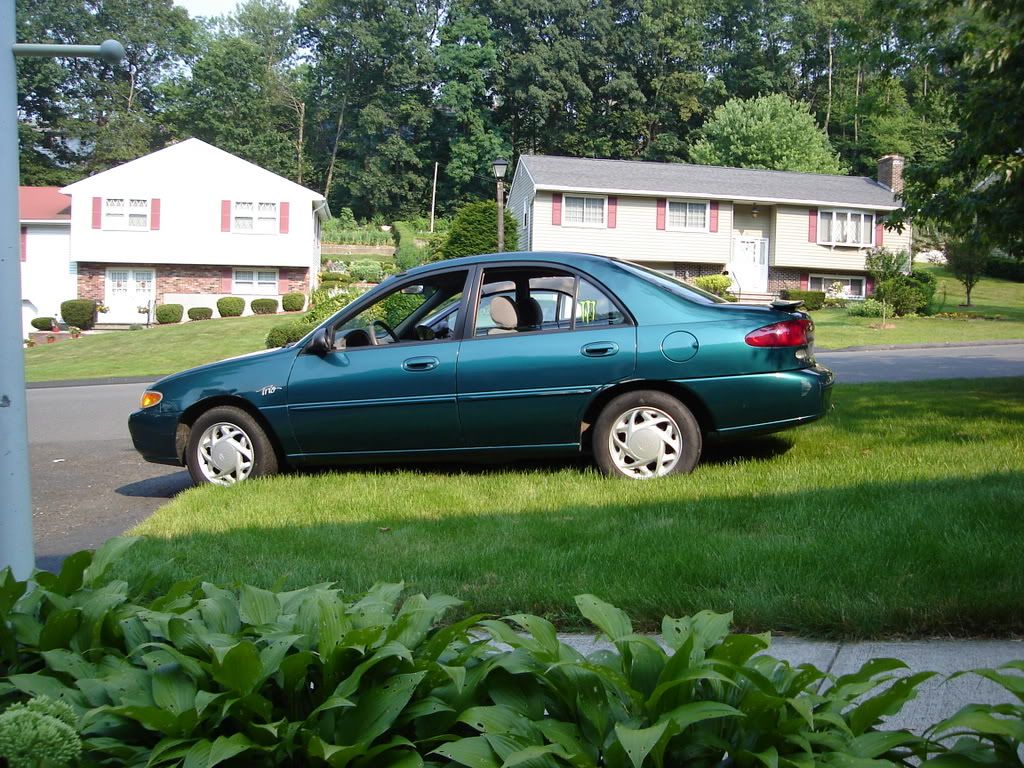 the biggest thing done to it is i completed a 5 speed swap last spring before carlisle 09. it's lowered on dropzone springs and s/r struts, an mx3 strut tower bar, and 19mm RSB. 16" nex-o wheels were recently added with nexen n300 205/40/16 tires, i've got black housing headlights, tinted tails with a painted/tinted reflector off an escort and i also added crystal clear fogs i found on ebay made for a mustang (the escort/tracers just use a different bracket). EGT sideskirts and a full leather interior that i found in a local yard, a black mx3 carpet, and zxtuner short throw with a leather boot and s/r knob. i'm sure theres other little odds and ends but i feel like i've done enough talking and time for some pictures!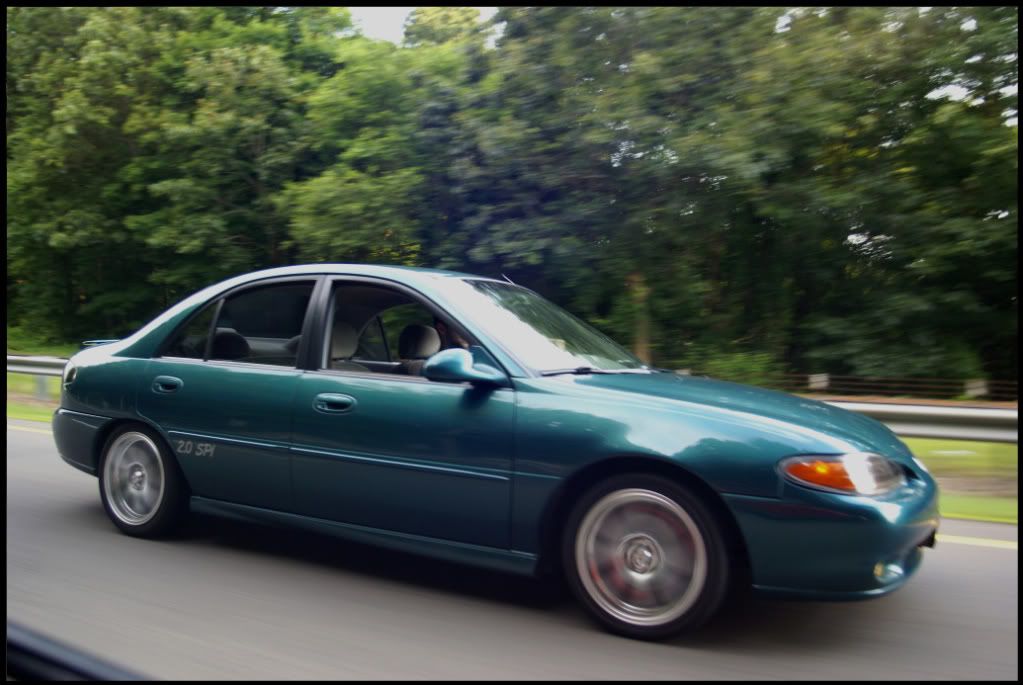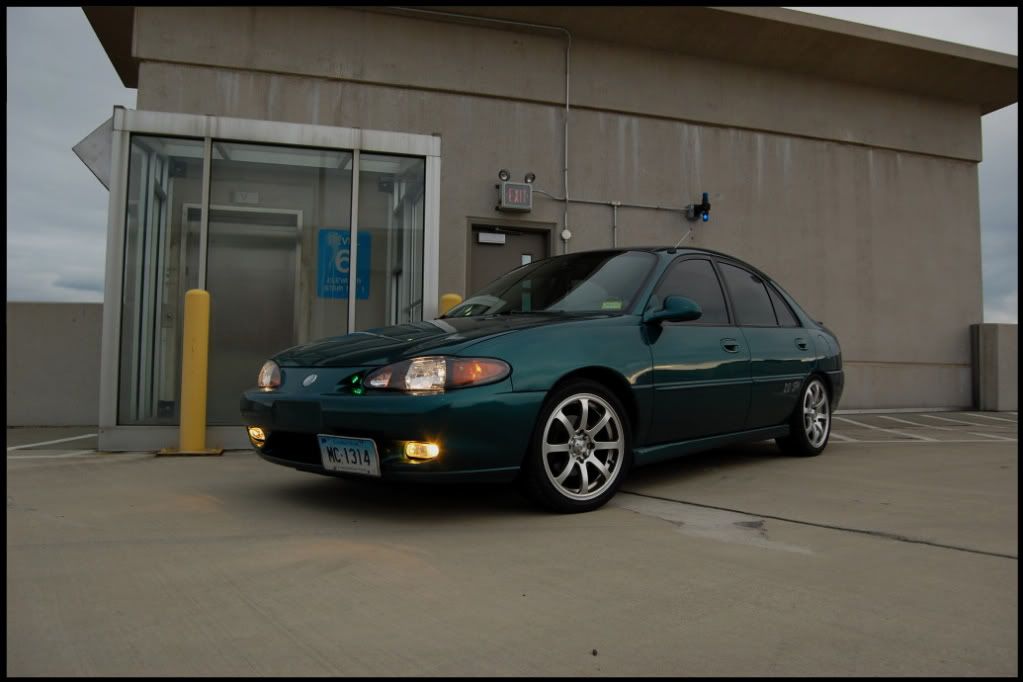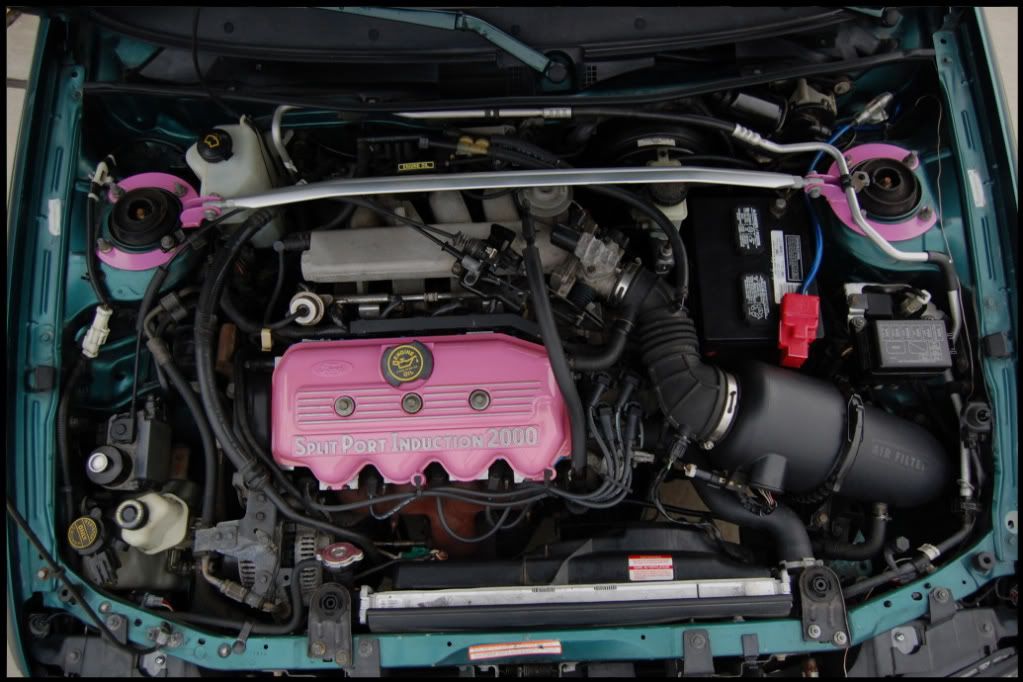 and then this happened a couple of months ago, haven't driven the car since then, but i have been slowly fixing it at work after customer cars get done. wasn't able to start it until about 2.5 weeks after the crash, but it will be back on the road next week finally with a couple new things done as well.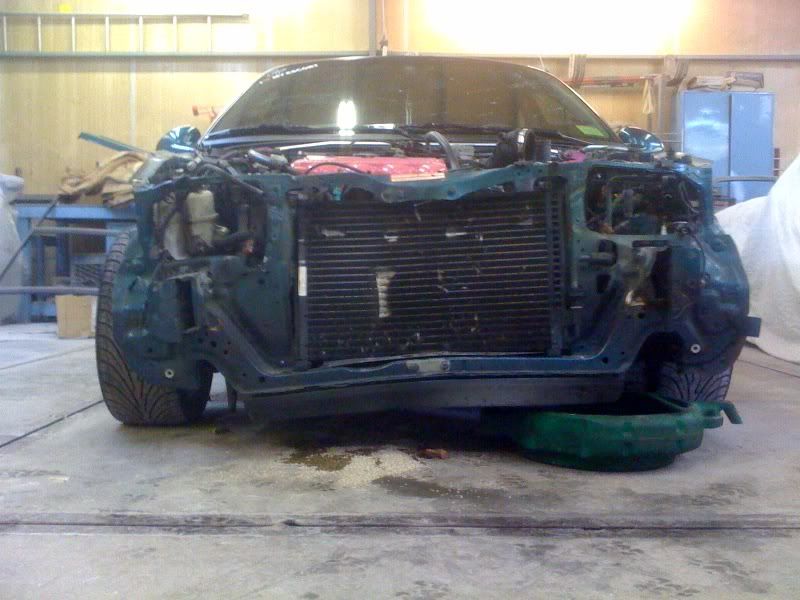 frame was all jacked up!
this was taken a couple of days ago, i got the car painted today so expect some new pics soon!