Discussion Starter
·
#1
·
My first ported design. Would like some comments on whether this box will work well or not. It is intended for 2 12" Kenwood KFC-w3011's that I currently have in a sealed enclosure.
Box specs (or what they are supposed to be at least)
net volume - 3.2 cu. ft.
gross volume - 4.84 cu. ft.
tuning frequency - 33Hz
port length - 32 1/8" + 1 3/4" end correction
I would like to know if 33Hz is a good tuning freq. for this enclosure/subs. I chose 33 due to a few articles that I read. Any comments, opinions, or advice are welcome.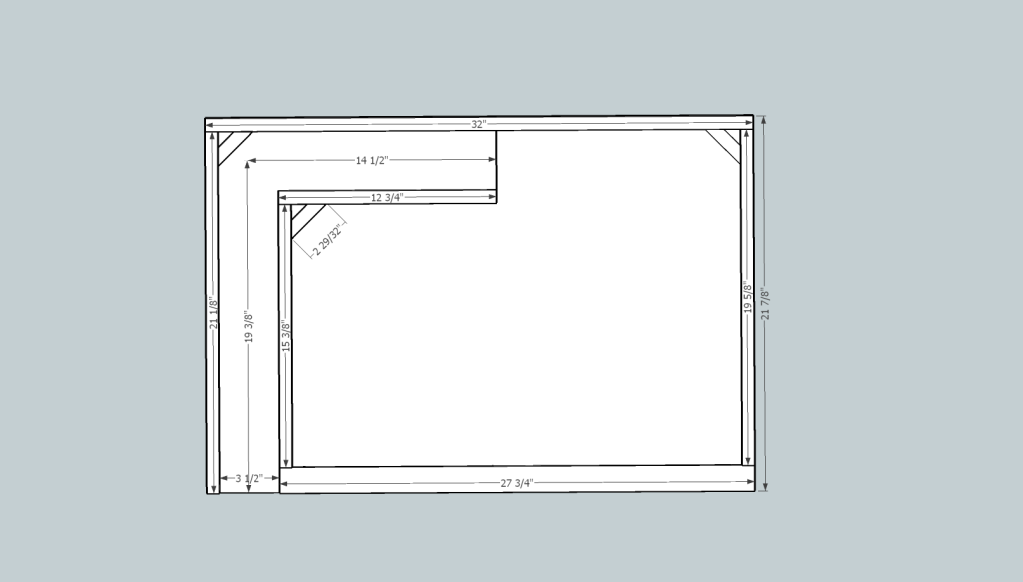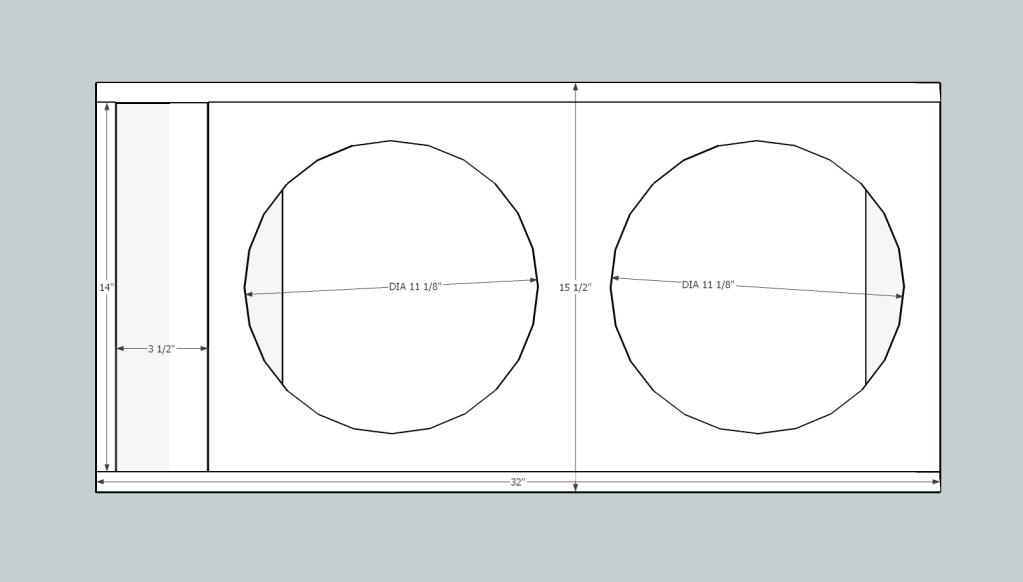 P.S. The volumes may be a bit off because I Factored in braces and didn't add any the drawing yet.