Discussion Starter
·
#1
·
Ever since I installed performance coilovers and struts, with performance rims and tires, I couldn't be happier with the handling! Unfortunately the car now starts to stall or cut off after heavy turning, esp. when the fuel is low.
Obviously there is an issue with not enough fuel getting to the fuel pump. But to be on the safe side, I checked everything around the fuel system, i.e. replace the pump sock, fuel filter, hoses, check wiring, and improve grounding, which all made a difference i might add, but I still suffer the same problem.
Okay, so this is what I plan to do, but I would like some feedback if anyone has done this before. I plan on installing a Anti-surge tank system, or Swirl Pot, in which the in tank fuel pump feeds into the mini-tank under pressure, then another higher pressure pump draws it out to the injectors.
so it looks something like this: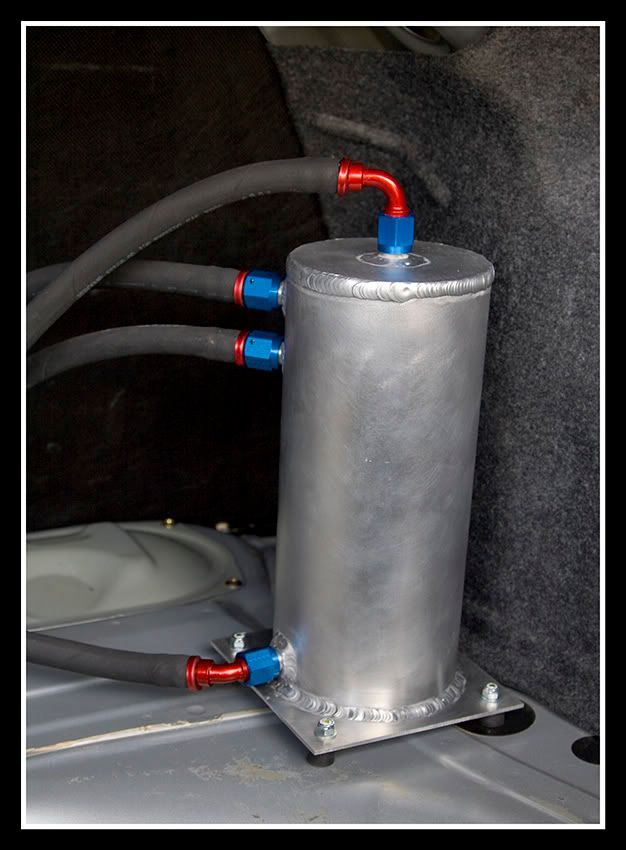 That should take care of my cornering fuel cut problem but I just wanted to see if anyone has tried this before.
Thanks!