Discussion Starter
·
#1
·
I have a 3 pc GT rear deck wing/spoiler for sale.
It is bright blue in color, I can remember what Ford called the color.
It is in pretty good shape overall, but it does have a typical problem that these all seem to have; one of the side piece mounts is broken/missing, however a replacement can be made from a simple piece of aluminum angle bought from Lowes/HD, etc.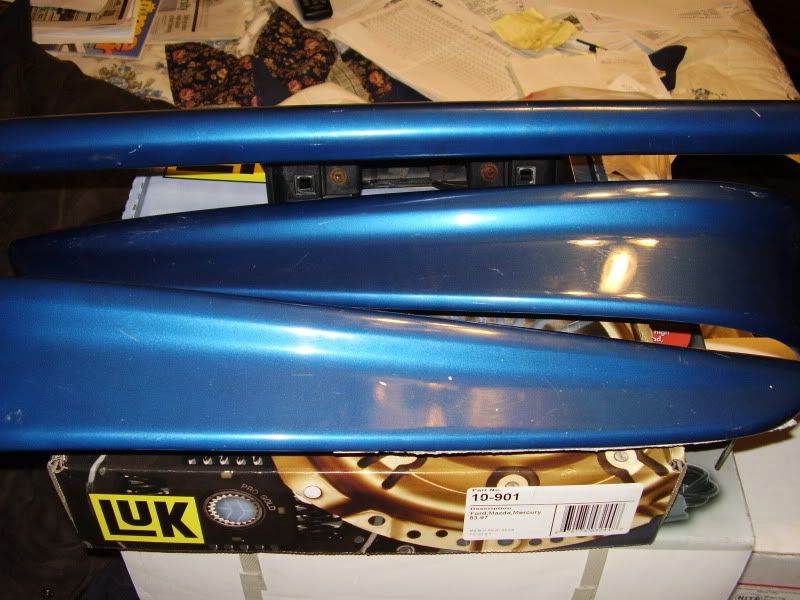 More pics of it and other stuff I have for sale can be seen here
http://s50.photobucket.com/albums/f3...%20for%20sale/
Price is $45 OBO plus s/h.
I have a 266 buyer/seller rating on ebay under the same username and have a long history on various escort/protege/mazda websites.
Please em/pm me with a phone number and good time to call, because I don't have good online access I may not get to reply quickly.
Thanks for looking, Bill.