Discussion Starter
·
#1
·
Got some money for my graduation and i need a reliable running car. I was driving home from IL after a fun night with my buddy and i saw a probe on the side of the road. being it 12 something at night i couldn't call on it so i got the number off the windshield and drove home. At this point all i knew is that it was a probe and they wanted a grand for it. But it was local and i probably knew the guy from around town so i figured i'd call on it. The next day rolls around and i call him and we eventually set up a meeting for me to see/test drive. So I show up at the car in the day light to find a very nice emblem on the doors...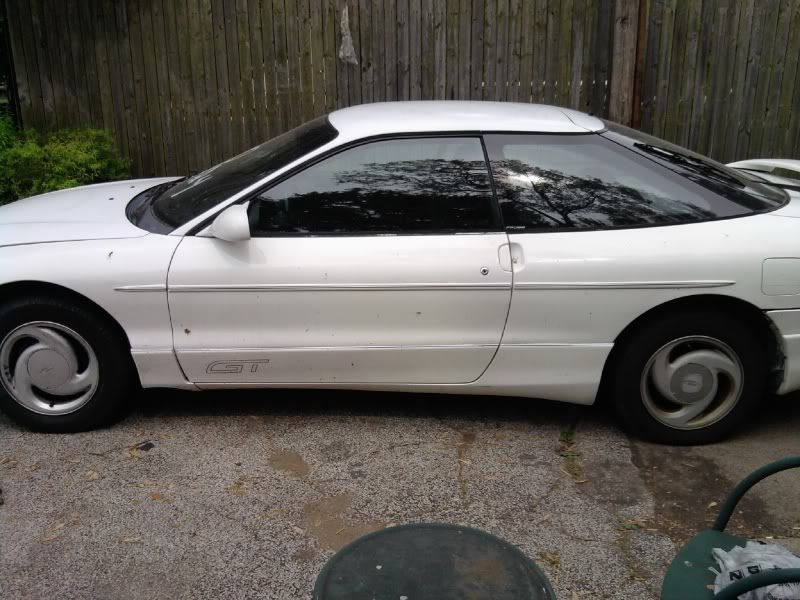 yes it is a true GT probe and not just an se that some rice-boy threw a sticker on. which was what i thought. So i proceeded to open the hood to make sure that it was a GT... and...
started it up and it started and ran fine. no knocks ,no ticks,... no wookies... lol it's a straight car and the only visible rust is on the hatch lid, and a small section on the driver's side rocker panel and the right license plate bolt...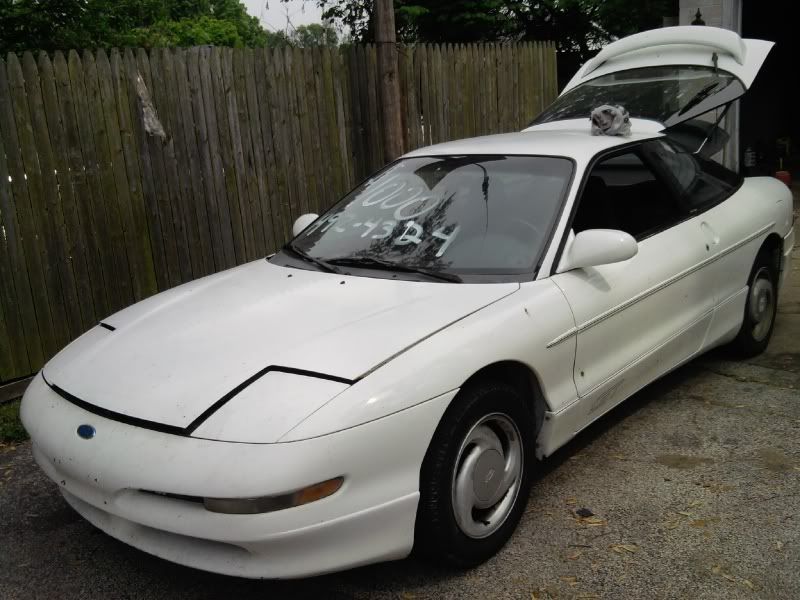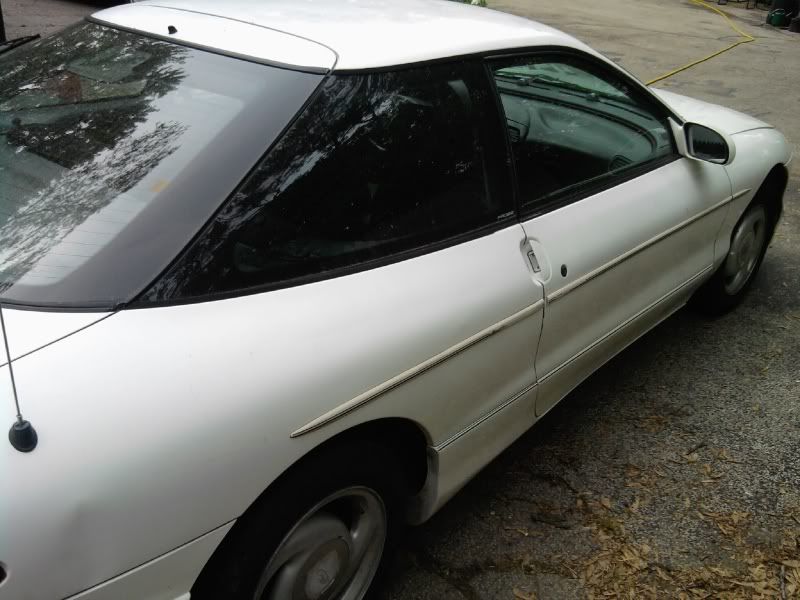 so i go over to inquire further. ends up i do know his kids and have seen him around town before. He proceeds to tell me that he replaced the shocks in the front and it would need an alignment. Boy was he right. wow. each tire was trying to turn it's own separate way. and he said the valve cover gaskets leak, and the front one does but not noticeably. and it needs rear brakes. so the list in my head goes
-alignment
-rear brakes
-valve cover gaskets
-little plastic piece on the driver's side interior panel that hold the PW/PL switch in place
the interior is about an 8/10 because the driver's interior panel needs the little piece and the actuall little plastic door handle.he then proceeded to tell me that it came with the original 16" GT spokes as well as the rims that were on it. so it's a straight bodied car that runs fine and the 5 speed shifts smooth and only has 170XXXk on the odometer and has an extra set of rims, i have to admit i'm very interested. i offered 8, he said 9 and i agreed.
so i adjusted the tie rod ends to a driveable state after i got it home. got it driving straight, pulls a very small amount to the right but it drives straight, still needs brakes and now the living room at my trailer looks like this...
the important thing for me is that it runs, drives, doesn't use or burn any fluids, and isn't rusting off around the drivetrain. 4 wheel disc is going to be nice too. the underside looks so much like the scort it's unbelievable almost. i'm not going to mod this one like i did the scort though. i need a DD that isn't rusting around me.
for sale: the honda and the scort
-nick