Discussion Starter
·
#1
·
Okay, so let me start off with a back story. I got my first car on 3/14/2000 at the age of 16 when I traded my 89 Yamaha Blaster for an 89 Ford Escort GT. It was fairly solid with 98k on it. Faded and oxidized bright red paint and a mint interior. My dad and I gave it a respray with porsche red paint and I installed a k&n filter and the heaviest sub box known to man.. haha I drove her until my senior year of highschool (2002) when I traded it in on a 96 eagle talon. I have missed that little car ever since. Fast forward to last October. While goofing around on craigslist, I find a minty fresh 90 Escort GT not more than 30 miles away from where I now live. The best part? It had 74,000 miles and they couldn't figure out why it wouldn't run. They swore to me they drove it 3 months before hand and it ran like a champ. It would run off jumper cables but die after you removed them. I picked it up for a cool $900, ran to autozone, bought a battery, and alternator threw them in and drove her home. It hasn't given me one problem in the year since. I plan on restoring this car and tastefully modifying it in the process. This will take some time but I plan to update this thread as the build continues. My other build has priority however, (Focus RS) but I plan on chipping away at this as time and money allows. On with the pics:
When I first got her home.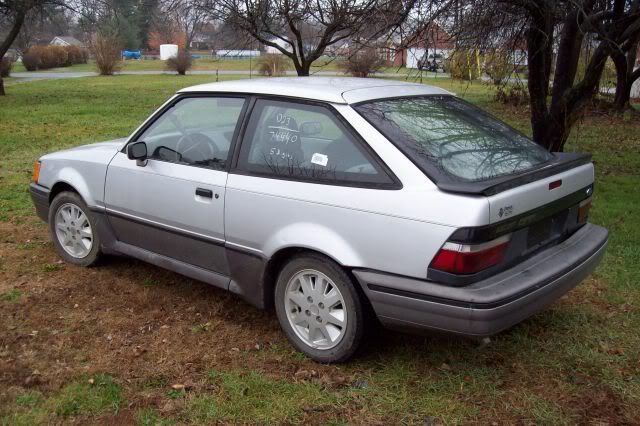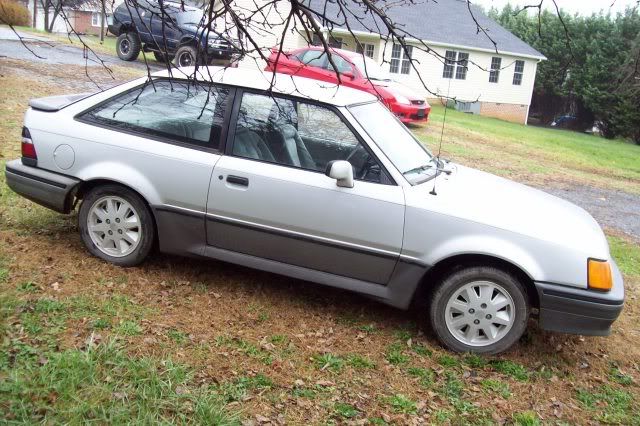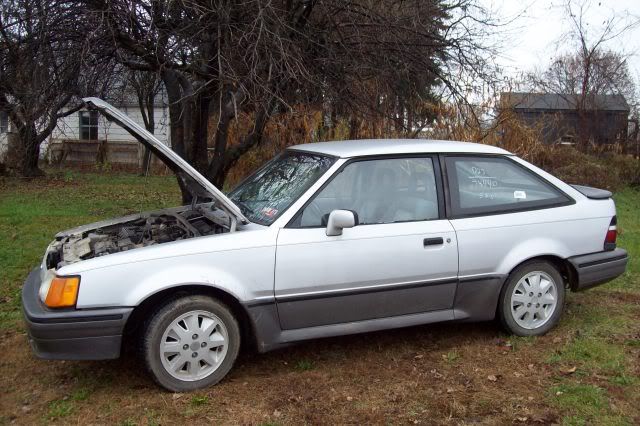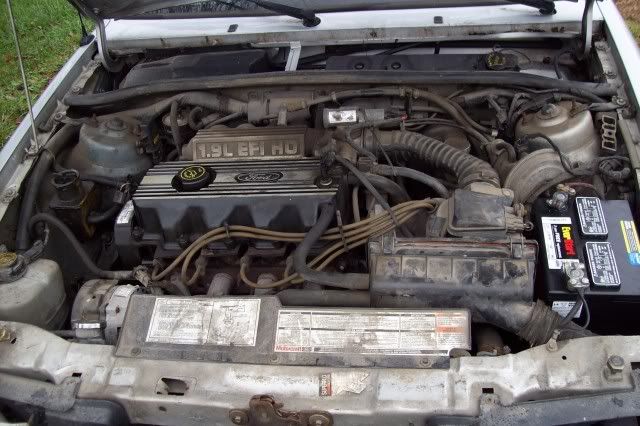 installed vac/boost and oil press gauges where the radio used to be
got a new bra for the front of it this sept.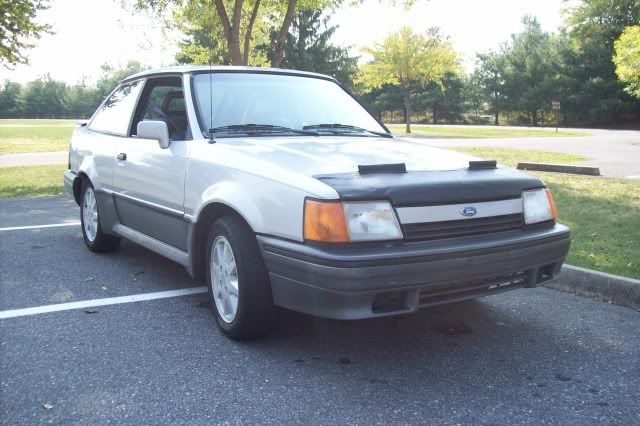 rest of the bra on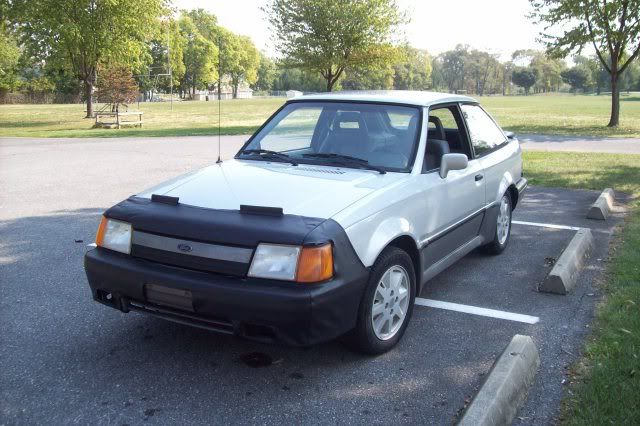 then today, I got a package from fedex...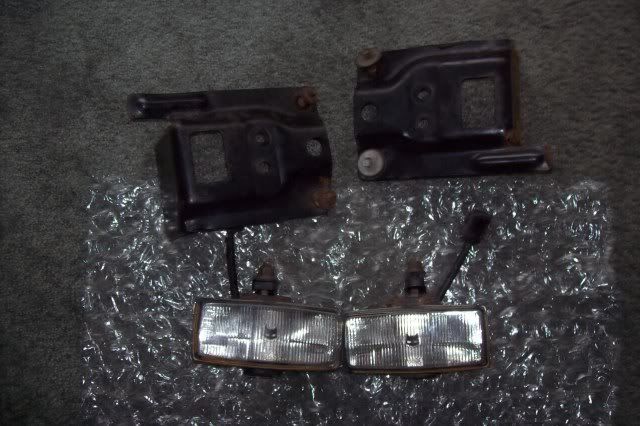 Foglights courtesy of Marshpoprock Thanks again!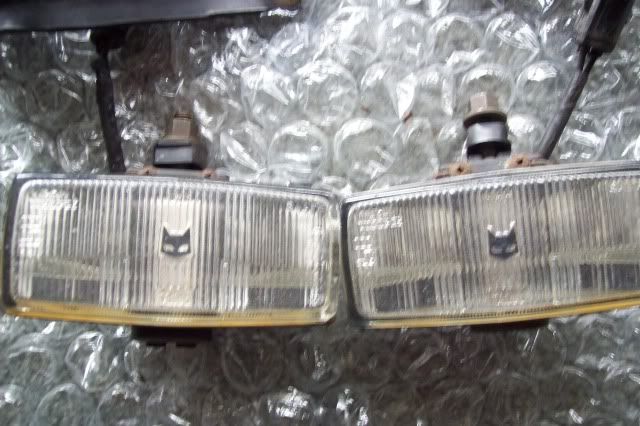 Installed: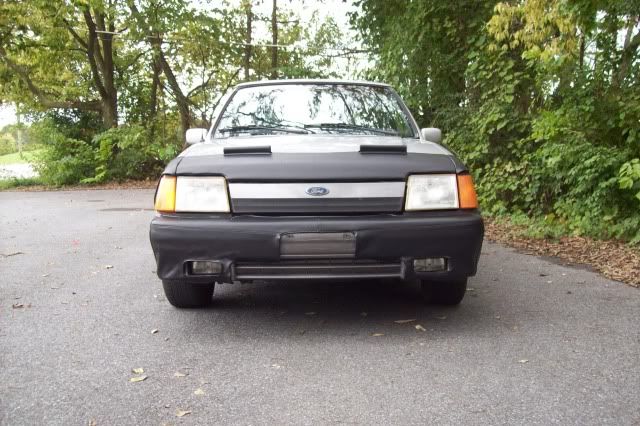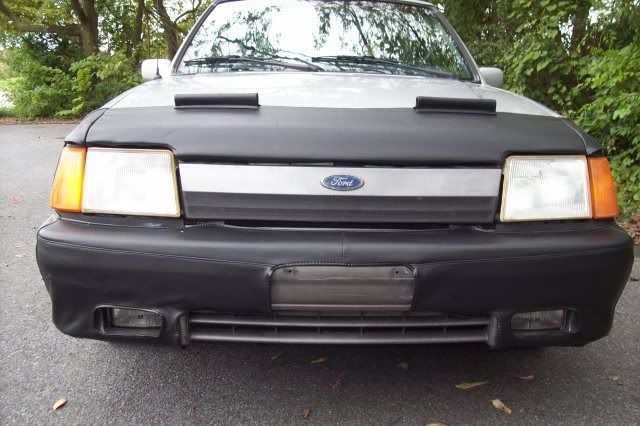 .
Thats all for now. Future plans include an escort RS manifold and a t-3 turbo setup, and upgraded suspension and a few other surprises.. Hope you like it so far.
- Mike