Discussion Starter
·
#1
·
I wish I had the test for the entire TAS to post here, but here is what I got when I ordered the Transgo F4a-Valve (from transmissionpartsusa.com)
It's discussed extensively in this thread:
http://www.feoa.net/modules.php?name=Fo ... ic&t=50472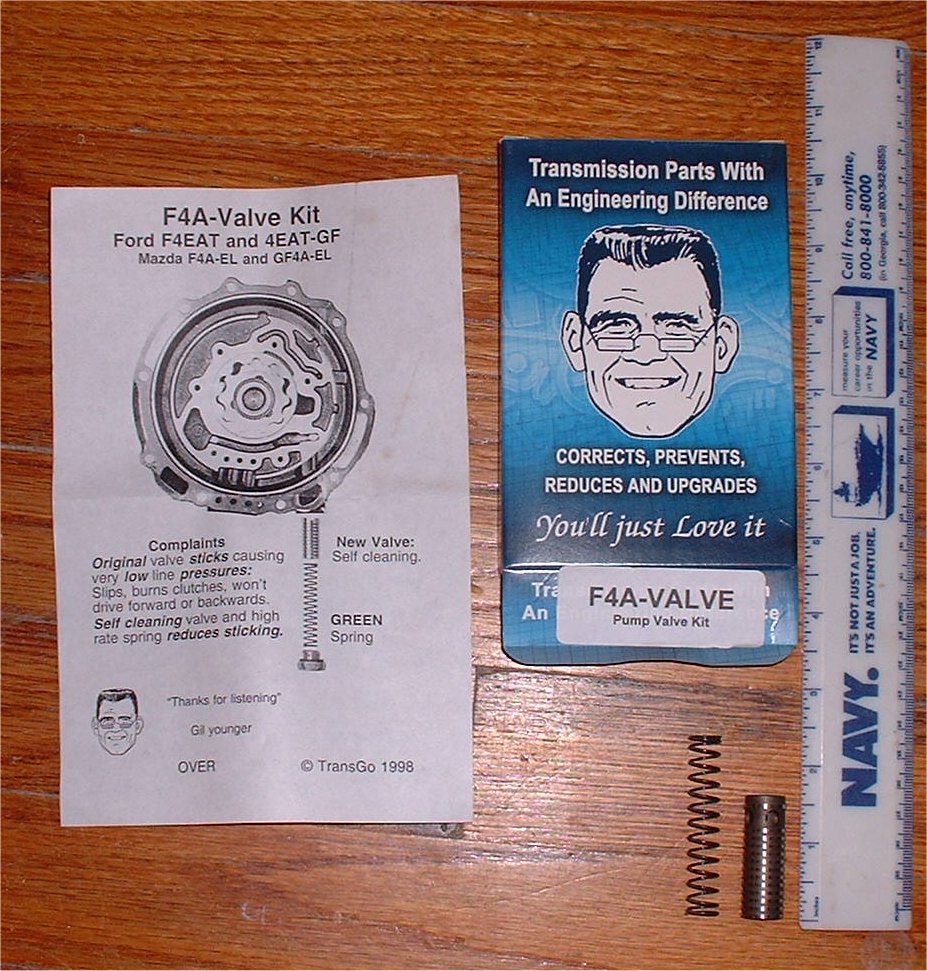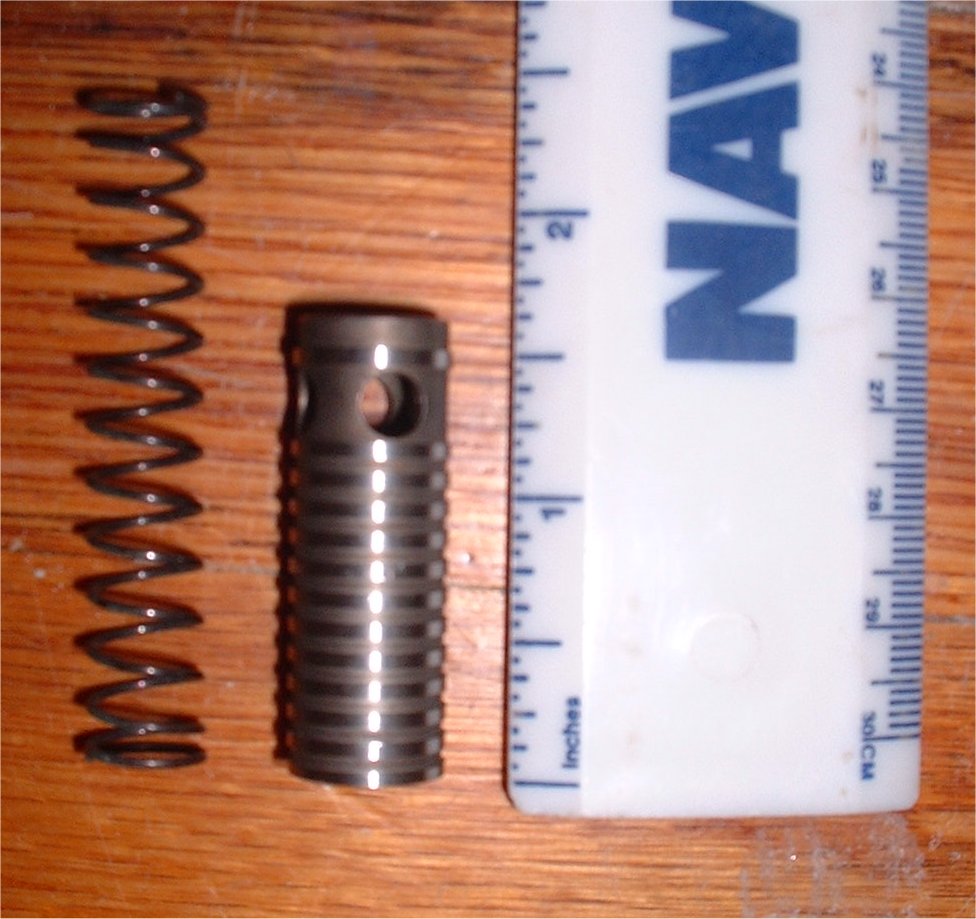 The oil pump is at the end of the tranny furthest from the motor, and is made of cast iron, whereas the rest of the tranny case is aluminum. The oil pump spring and piston will drop out if you remove the hex head plug that is at the bottom of the oil pump. You might need to remove a plastic splash shield to reach this. If you can find a business that sells automatic transmission parts they can sell you a bubble-pack with just the 'improved' spring and relief valve piston for the 4EAT
The instructions to install, if you could call it that, is posted in the pic above. The reverse side of the piece of paper contains advertisements for some other parts unrelated to this transmission.