Discussion Starter
·
#81
·
Been busy but i got around to taking pics and uploading them.
The engine bay is extremely messy right now but ill clean it up when it gets a little warmer than 40 degrees and we can go a day without a snow storm.. I rigged the lower radiator hose so its able to be driven until my other hose gets here.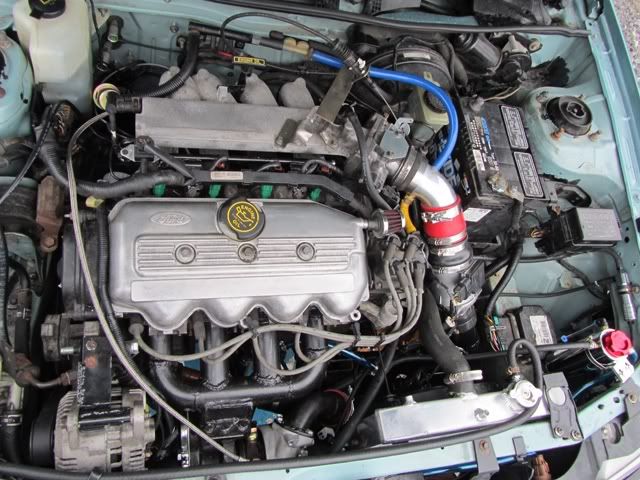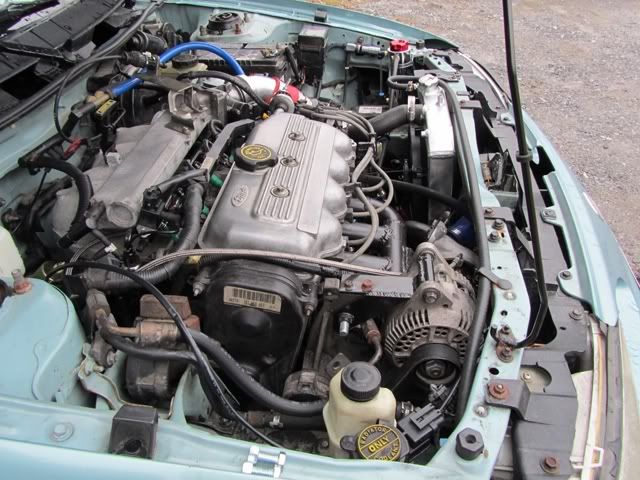 Straight pipe anyone?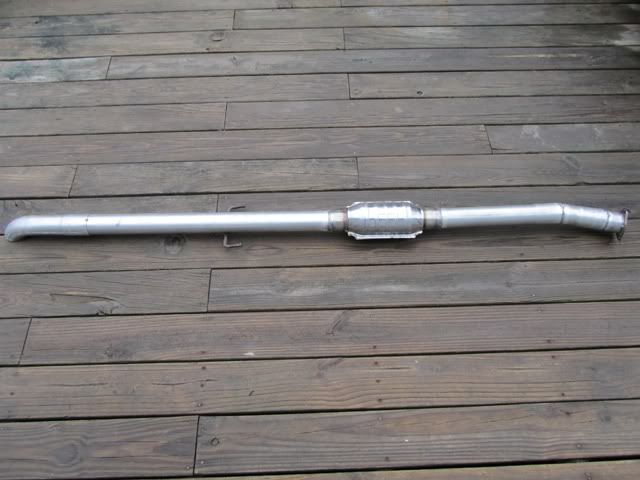 Im actually just about out of argon and i was getting cold so i tac welded on a turndown and when it gets warmer ill finish the last part of the exhaust and put a muffler on. Im thinking about buying a 5"x8" magnaflow and keeping it hidden with just a peice of exhaust pipe as a tip. sleeper style
And for a non important rant.. My sister brought her boyfriend over here and he seems to think that he NEEDS to help me build this even though hes practically shown me he knows nothing about cars. I dont want to be an asshole to him but i work a lot better and faster when i dont have somebody hovering over me and trying to tell me im doing things wrong and he knows the correct way of doing things. Then to make things even better he found the need to stick his hands in by the intake mani while i was trying to tighten some bolts and he ended up breaking the top of the dip stick off. Needless to say i was pissed but yet he still didnt get the hint that i dont want him around my car and now he thinks he will be riding in my car to see what it can do. :wtf: :nonono: